Please click on the client names below to read the full testimonial.

January 11, 2008
Ken,
I wanted to take the time to let you know what a wonderful job JBR has done for both my businesses & home communication needs. The pricing was phenomenal, but that was only the tip of the iceberg. Your attention to detail, responsiveness & overall service are truly the best I have experienced in my 20 years of business dealings with telecommunication companies. Most importantly, when issues do arise, your team is always readily available to tackle the issues at hand. I would gladly tell anyone who would listen that there is only one choice when it comes to telecomm companies & that is JBR, period end of story!
Sincerely,
Gregory D. Cohen
Founder
Gloron Agency, INC.

Ken,
I am not sure where to start. Communications is the lifeline of any business, but a growing insurance agency cannot live without the phones. When we moved to our new space you put us at ease immediately. You walked us through the maze of instrument choices, voicemail systems and all the other options with grace and the understanding that we did not know for what we were looking. Your installers and
technicians were great. The training to use our new system was first class and respectful of those that took a bit longer to understand a new system.
I cannot say thank you enough for your consistent concern and devotion to Gloron Agency, Inc. as your customer. I could not be happier with my phones and the service that you and JBR provide. Thank you again and I will continue to recommend you and your firm to all that are looking for a phone system.
Michael M. Silverman, CLU, ChFC, CIC

Our Family Protecting Your Family Since 1926

Ken,
I wanted to take a moment out of my typically busy day to thank you and your staff for the professionalism, attention to details and prompt service in handling our various communications needs along with our new Avaya telephone system. While our ever changing schedule probably made your life more hectic than usual, I appreciate the constant attention from you and your staff in handling our fluctuating situation and your quick responses to our needs.
While phase one of our move was quite a challenge and the time pressures sometime overwhelming, you took this all in stride and were able to address our needs in a more than timely fashion on numerous occasions.
It was a pleasure dealing with you on this phase of the project, and I expect the second phase of the move and ensuing communications issues to go as smoothly and efficiently as the first.
Thank you again,
Bruce Fish, CEO
Signal Sign Company, LLC.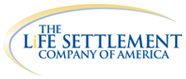 As a small business owner, I relied upon JBR to recommend the right phone system for my company and to make the installation as easy as possible. They exceeded all of my expectations. More importantly, however, JBR has always dealt with changes and requests quickly and efficiently.
--Rob
Robert Settlow
The Life Settlement Company of America

We are writing to thank you for the exceptional service we received from JBR Telecom. Great service is always promised or touted but seldom delivered from many suppliers. It was critical for us trying to open a new retail flooring center that we were up and running with our phone and Internet services so we could be in contact with all of our suppliers. From the moment we met with Ken Gorman we were explained in detail the process and options best suited for our needs. JBR worked within our budget requirements and made sure we had a system we could easily expand on as our business grew.
The techs were prompt and knowledgeable as well as very courteous. One of the techs, Adolfo, pointed out to us an excellent idea for phone placements that would allow us to be more portable in the future with little disruption to our working showroom.
We must say that as we continue to open additional stores we will certainly use JBR Telecom for all our phone and Internet needs. We have already recommended your services to others and will continue to do so in the future.
Thank you again!
Frank Maher
Vice President
FloorSmart

Ken Gorman and JBR Telecom ushered our firm into the digital phone age. Their recommendations resulted in a new telecommunications system which more than met all our current needs, satisfied our "wish list," allowed for future growth and respected our budget. Of equal (or perhaps greater) importance, Ken kept all his installation, programming and training promises. He was always there for us. Our phones are a daily reminder of our good fortune.
Beverly Loughlin
Administrator
Skoloff & Wolfe, P.C.
Livingston , New Jersey
Ken,
I would like to take the time to thank you for everything you have done for our company.
Originally, we purchased another IP phone system about a year ago. From day one, the previous system was a complete disaster. To name a few of our issues: echoes on calls, duplicate feedback during calls, one way audio, phones losing connections to the system, calls not properly recorded, constant static, intermittent voice quality, dropped calls, crossed call routing, PRI cards would not work properly in the system, analog cards did not work properly in the system (forcing us to use an external router with the cards) ? on and on? Needless to say, our company was in dire trouble with our phone situation.
I'm very thankful that from day one, you made it very clear that no matter what your company had to do, you would make our transition as easy as possible. I can't express how thankful we are that your words came true.
I was very skeptical how the process would progress considering how difficult our previous year was with our old phone system. Ken, you and your staff never made us feel pressured or rushed to install or implement anything in the new system until we felt it was 100% ready. You showed all the care and patience you said you would, never questioning any request we had for you and your technicians.
Thank you again, and we look forward to years of business together.
Sincerely,
LawCash CIO